Over the last few decades, advancements in-car technology has taken the front seat, quite literally. With pressures on car manufacturers to innovate more sustainable and environmentally-friendly vehicles, it's fair to say that there is a lot of jargon and unknown phrases are thrown around. PHEV or Plug-In Hybrid Electric Vehicles is definitely one of those popular terms used a lot within the car industry today.
What is a PHEV?
A plug-in hybrid car is basically a vehicle that combines both electric and a more traditional fuel source, like diesel or petrol. They are designed to provide a more energy-efficient and economical solution to regular cars. The clue is in the name of a PHEV car, as, unlike other hybrids, they have a designated plug-in charge port in order for users to recharge their vehicle faster.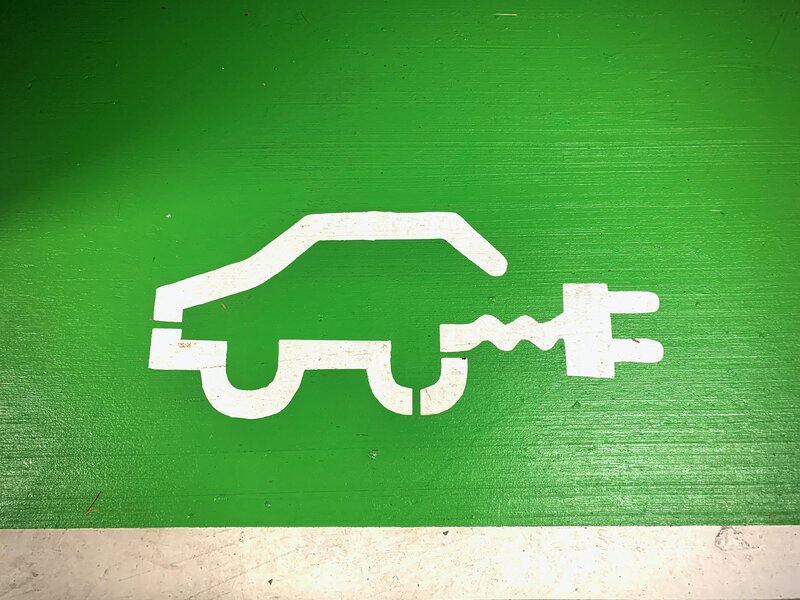 How do Plug-in Hybrids Work?
PHEV refers to vehicles that have both a combustion engine and an electric powertrain. These types of vehicles combine electricity stored in batteries and internal combustion (usually petrol or diesel), to create the energy needed to move the car.
Plug-in hybrids rely on batteries to run, as well as a fuel source. These are used to power the Internal Combustion Engine (ICE). Typically a PHEV car will use the electrical energy first and then when it runs low, will automatically switch over to the ICE and use the petrol or fuel in order to power the car for the rest of the journey. This technique is different to a regular hybrid that uses both energy sources simultaneously.
PHEV cars have two separate ports or tanks; one is the traditional fuel tank that you would fill with petrol or diesel and another charging port, which is where you would charge up the electrical traction battery.
The main advantages of PHEV cars is that they are fuel-efficient in heavy traffic, produce zero emissions when running on battery alone and can be more cost-effective when it comes to taxation.
PHEVs VS Other Hybrids
Although they both possess similar names, plug-in hybrid electric vehicles and standard hybrids have different qualities. The most outstanding difference between them is PHEV cars can be plugged in so that the battery can recharge quickly. Because of this, you'll often find that PHEVs have larger batteries which allows them to run for longer on battery power alone. This means that with a PHEV car, you're able to complete short commutes on just electrical power, making them perfect vehicles for short drives to work or into town.
Regular hybrid cars, however, get their energy simultaneously from using both fuel and an electric motor. These sources both work together at the same time in order to power your car which in turn helps to increase fuel economy. For hybrid cars, the battery is recharged by the engine, while the car is in motion. Regular hybrids can't be plugged in to charge.
One noticeable difference between the two types, apart from the obvious "plug-in" quality of a PHEV, is the distance capabilities when just using the electrical energy. A hybrid car typically can run just on electric-only mode (EV) for around 1-2 miles before the petrol or diesel engine automatically starts to pitch in. Whereas a PHEV car has the battery capacity to run on EV for around 12 to 37 miles before the fuel kicks in, depending on the model of the car.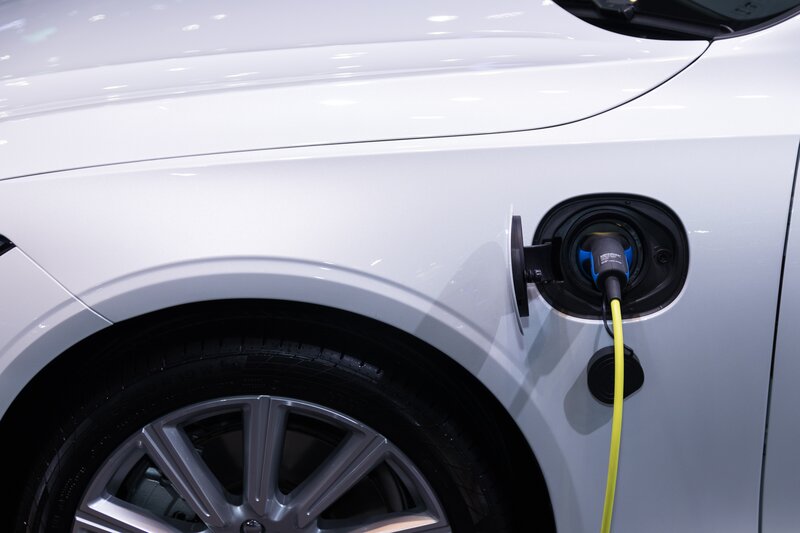 Why should you choose a PHEV car?
As mentioned above, there are several huge benefits to using a plug-in hybrid car. In comparison to a regular hybrid, a PHEV car can travel further just using electrical power alone. This makes them an excellent choice for individuals who do a lot of town or city commuting, dropping the kids off at school or nipping to the shops, because you could save a lot of money on fuel costs if your car only rarely taps into its petrol or diesel supply. Of course, if you need to travel further than 30 miles in one run, then a plug-in hybrid will need to use its other fuel supplies, however, for day-to-day errands, a PHEV car could be an ideal option.
Plug-in hybrid cars are cheaper when it comes to tax. Because of their lower emissions, they are a lot more tax-efficient than traditional cars on the road. This also means that you could bypass city emission zones and charges, although you should check this before you travel as different cities have different emission guidelines.
We all want to live a bit greener in order to help our planet. Using a PHEV car could help you to reduce your carbon emissions. As noted above, if you only use your car for short journeys, then not only will you save money on traditional fuel costs, but you'll also be using complete electricity to run your car instead of petrol or diesel. That means zero exhaust pipe emissions.
Types of Plug-in Hybrid Cars
Thanks to modern car technology, there are plenty of different styles of plug-in hybrid cars available today. You don't need to settle for a car that doesn't suit you or your lifestyle. At Vehicle Contracts, we have the perfect plug-in hybrid car to suit your needs without having to compromise.
The Audi A7 Sportback is available as a plug-in petrol model. This stylish, professional executive car provides the best of both worlds. The appealing design combined with plug-in hybrid technology. This car provides an incredibly comfortable ride thanks to the "progressive steering system" that includes a ratio that becomes more direct as lock is applied.
Having a plug-in hybrid car doesn't mean that you have to give up space. This Mercedes-Benz GLC Coupe is a prime example of that. This car is a diesel plug-in hybrid, meaning that you can travel up to 27 WLTP-rated miles (Worldwide Harmonised Light Vehicle Test Procedure) in between charges, which is impressive considering the size and capacity of this car. This also means that you could potentially reach speeds of 81mph and travel for 27 miles- all on electricity. This car would suit anyone who wants to drive more efficiently, whilst still needing enough space for the family too.
This Mini Countryman Hatchback model is available as a petrol plug-in hybrid. This car combines classic Mini design with clean plug-in hybrid technology. This model can drive up to 25 miles on just electric power alone, making it perfect for school runs or nearby shopping trips. Plus this car has a 'SAVE Battery' option that enables you to pause your all-electric charge capability so you can activate it later in your trip- for example when you enter a city after a long haul motorway journey.
As you can see, driving a plug-in hybrid doesn't mean you need to give up style or substance. The image of the small, unattractive environmentally friendly car is gone and has been replaced with modern, sleek designs all wrapped up into energy efficient packages. At Vehicle Contracts, we have an extensive selection of PHEV cars, to suit your specific needs and budget. View our impressive range of plug-in hybrid cars today.